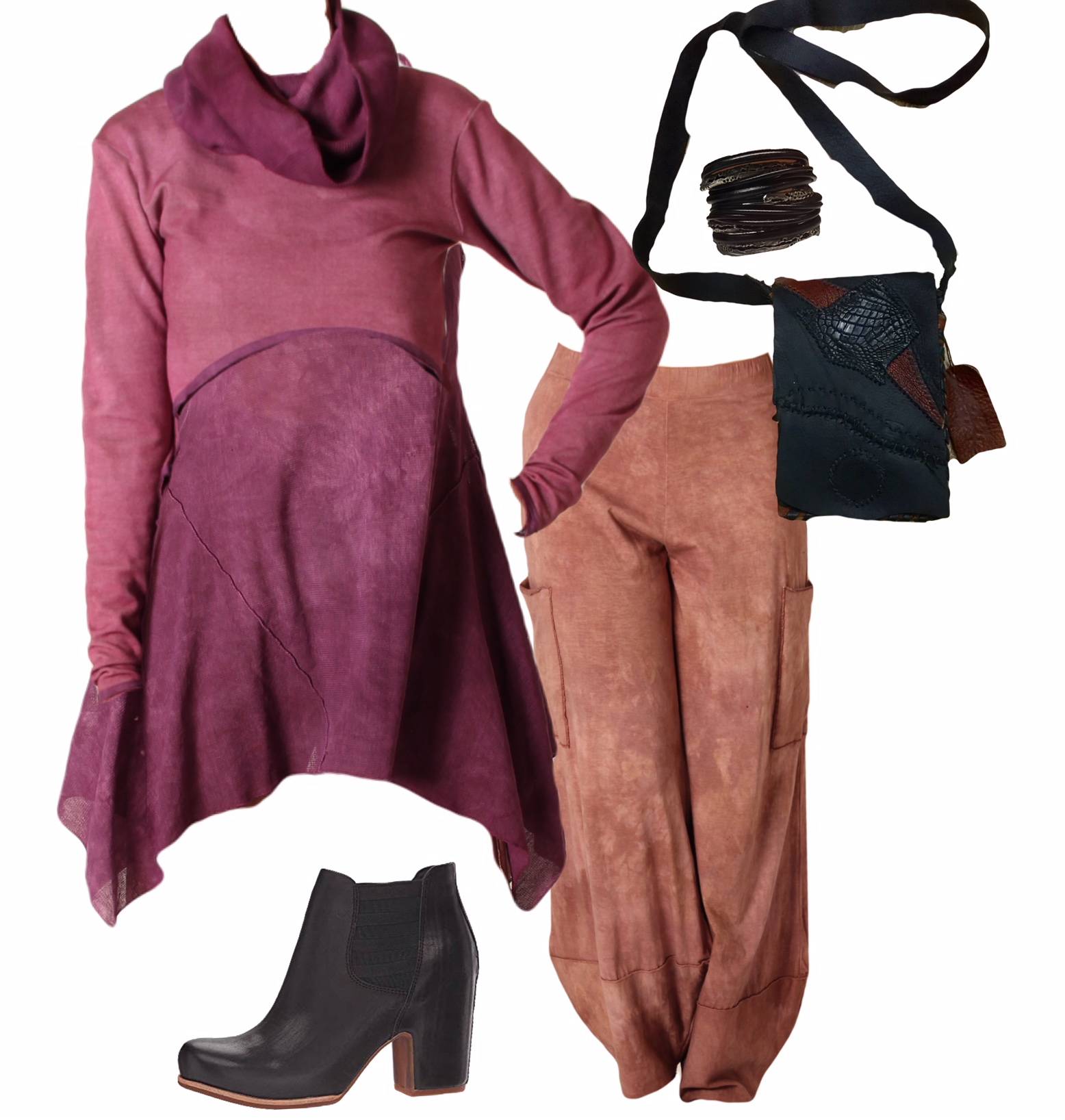 My Favorite Outfit
I am loving this new Mesh I have been using. It is sooo beautiful under this collared topper. Pair it with these fun pants or our Zen skirt if you want something dressier.
Please note that we have no agreement or affiliation with the other companies. We are providing links for your convience.
Size Chart
This chart is actual body measurements to help guide you to the right size.  Since our clothing is relaxed fit, please ask if you are not sure.  For instance some of the Modal Styles you will want to buy a size smaller.